SERICA 4512
WRIST . WATCH . WATERPROOF
EVERMORE ROBUST AND ATTRACTIVE, EVERMORE SERICA.
BUILT TO  FOLLOW YOU ANYWHERE LIFE TAKES YOU, THE REF. 4512 COMES WITH AN IMPROVED 200M WATER-RESISTANCE AND 3 LACQUERED DIALS IN A BRAND NEW ARMOUR OF SAPPHIRE CRYSTAL AND STAINLESS STEEL.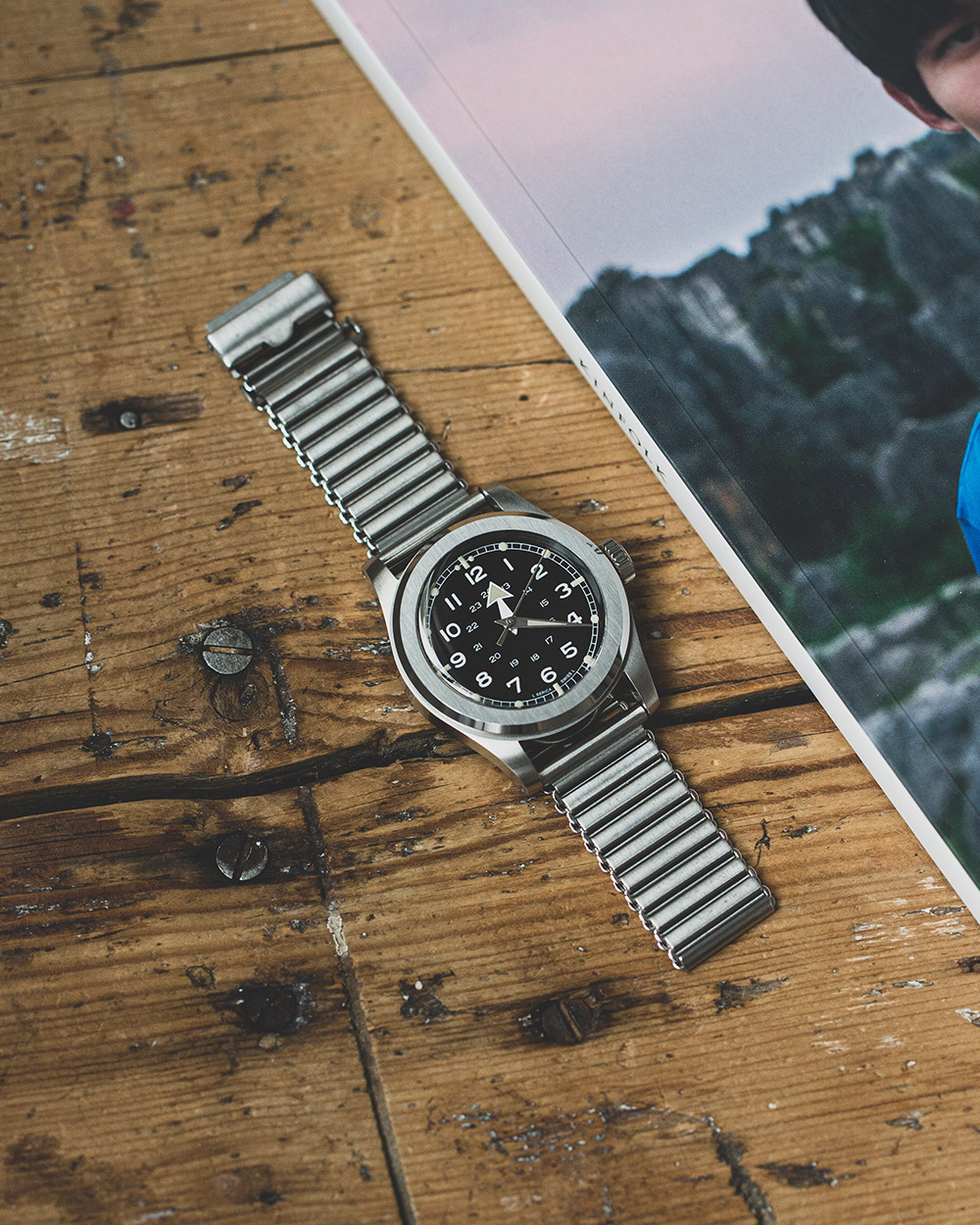 PIECES OF ADVICE
WE JUST ADDED OUR FAVORITE COLOUR TO THE 1953 STRAP LINE.
IF YOU'VE NEVER CHANGED A STRAP BEFORE, NOTHING TO WORRY ABOUT. THE FOLLOWING STEP BY STEP TUTORIALS MIGHT COME HANDY..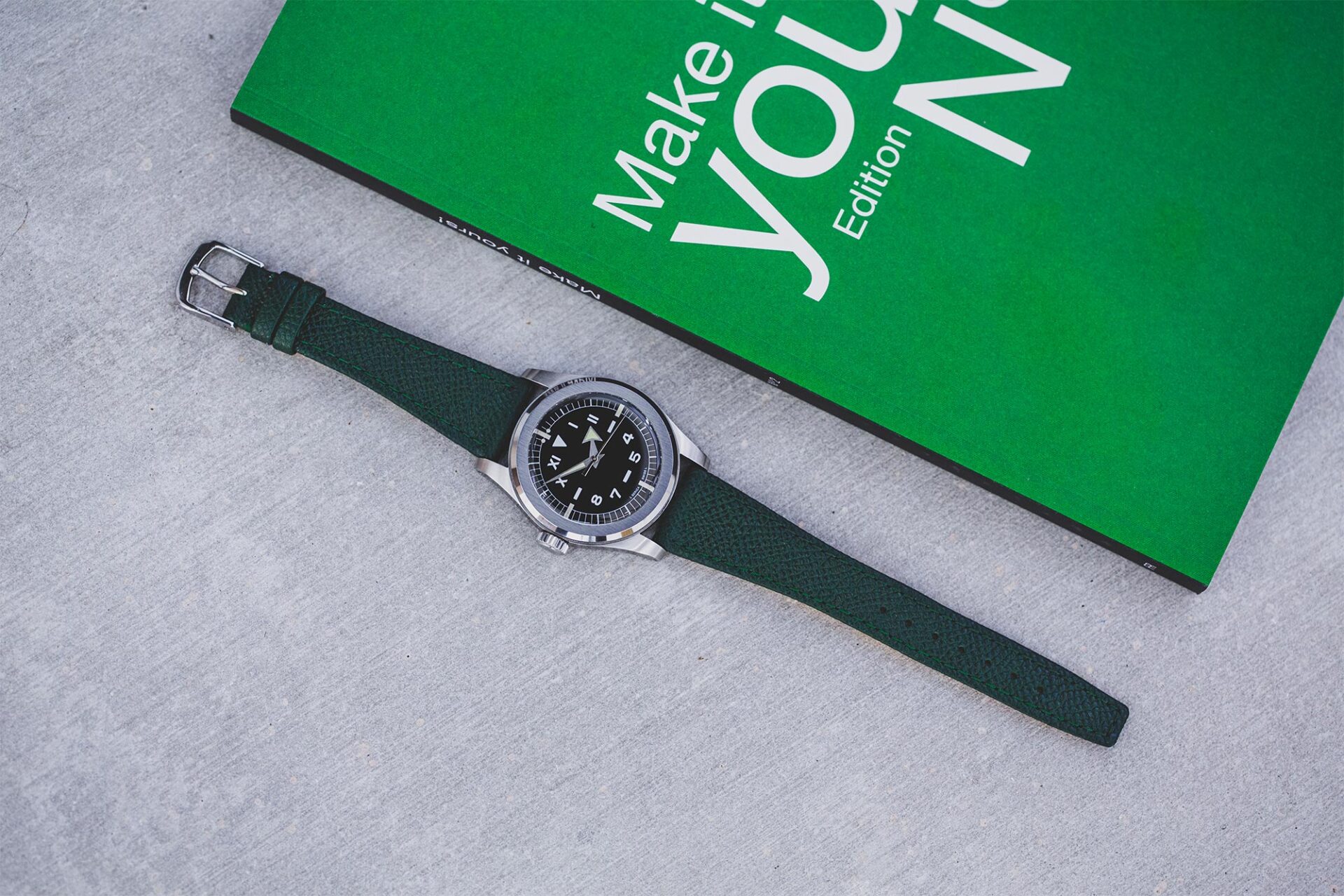 The 1953 leather straps are bringing back the elegant fashion and popular cuts of the 1950's and 1960's. These tapering grained calfskin leather straps will beautifully dress up your SERICA.
Now Available in Forest Green.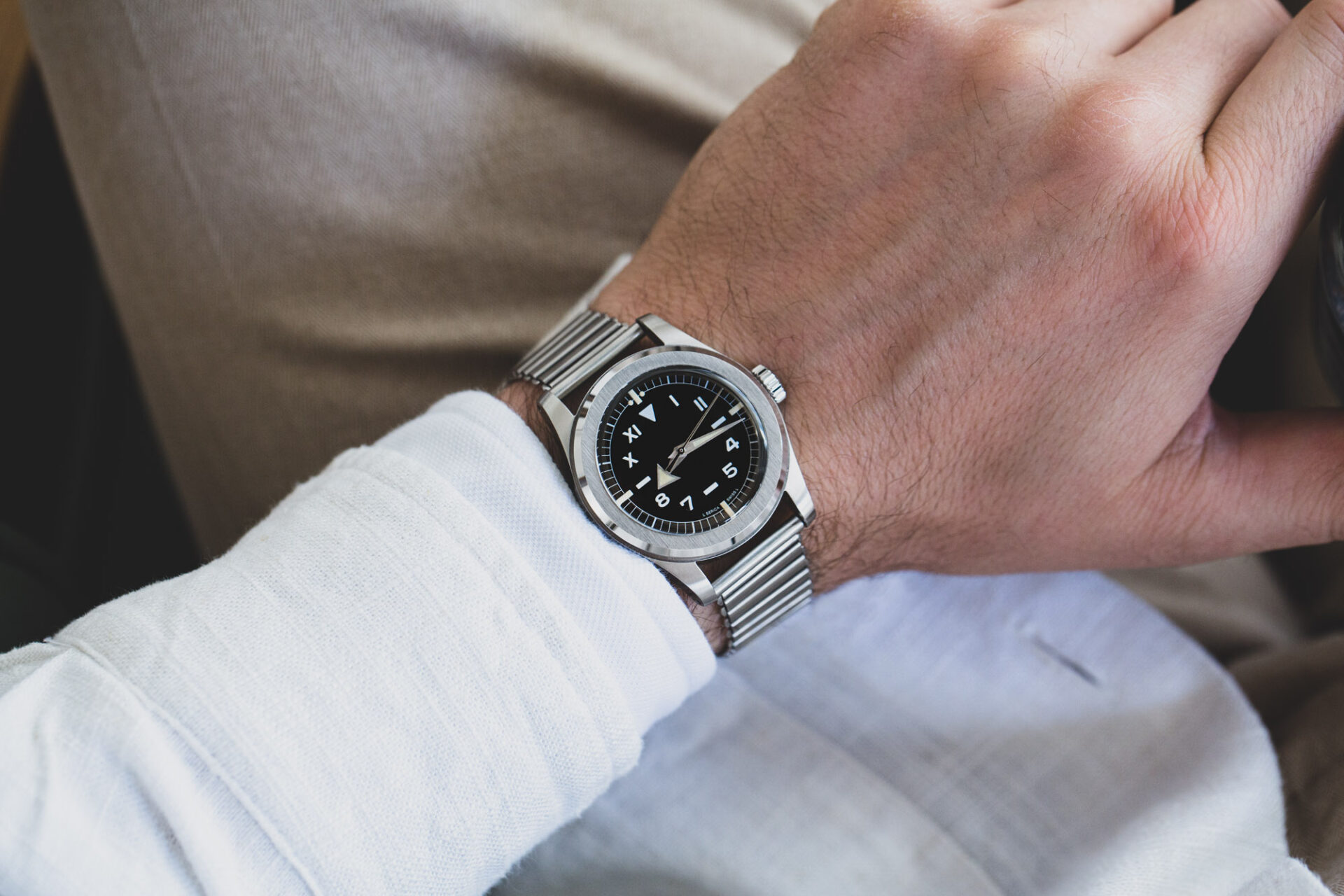 We are teaming-up with the strap-maker Joseph Bonnie to offer you exclusive straps.
Dress your SERICA  up, or down, it sure is part of the enjoyment.
What's more beautiful than a letter-writing relationship?