Description
CREATED IN THE UNITED KINGDOM IN THE LATE 1920S, THE BONKLIP BRACELET WAS DESIGNED WITH A UNIQUE SIZE-FITTING FEATURE GIVING IT A STRIKING ALLURE ON THE WRIST.
THE BONKLIP IS OFTEN ASSOCIATED WITH THE FIRST ROLEX VICEROY, BUBBLE BACK AND OTHER WATCHES WORN BY BRITISH ROYAL AIR FORCE PILOTS. THE BONKLIP WAS MANUFACTURED AT THE TIME BY THE MOST PRESTIGIOUS BRACELET MAKERS, INCLUDING THE FAMOUS GAY FRÈRES AND JB CHAMPION.
WHY BRING IT BACK TO LIFE
–
DESPITE ITS' UNIQUE DESIGN AND MANY FUNCTIONAL QUALITIES, THE BONKLIP BRACELET NONETHELESS DISAPPEARED FROM WRISTS AND STORES FOR OVER 50 YEARS.
ONE OF THE FEW UNDERSTANDABLE REASONS: DESPITE ITS' RATHER SIMPLE CONSTRUCTION, SEVERAL MANUAL STEPS ARE CRUCIAL IN THE MANUFACTURING OF A BONKLIP BRACELET.
THIS INCLUDES FOLDING, ASSEMBLING OF LINKS, AND THE FINAL POLISHING. IN 2020, A COMPLETE PHASE OF DEVELOPMENT IS NECESSARY TO BRING BACK THE BONKLIP BRACELET. MANY WOULD AVOID GOING DOWN THIS ROAD.
AS ALWAYS, WE THOUGHT OTHERWISE…
THE BONKLIP BRACELET COMES BACK TODAY WITH UPDATED PROPORTIONS AND 2 LENGTHS:
–
STANDARD
MAXIMUM LENGTH OF THE BRACELET LAYING FLAT: 20CM
FITS WRIST SIZES FROM 16CM TO 20CM, WITH A HAND CIRCUMFERENCE NOT EXCEEDING 24CM
EXTRA-LONG
MAXIMUM LENGTH OF THE BRACELET LAYING FLAT: 24CM
FITS WRIST SIZES FROM 19CM TO 24CM, WITH A HAND CIRCUMFERENCE NOT EXCEEDING 28CM
–
TO INSURE YOU PICK THE RIGHT SIZE, WE RECOMMEND CAREFULLY MEASURING BOTH THE CIRCUMFERENCE OF YOUR WRIST AND THE PALM OF YOUR HAND AT ITS THICKEST PART, THUMB TURNED INWARD.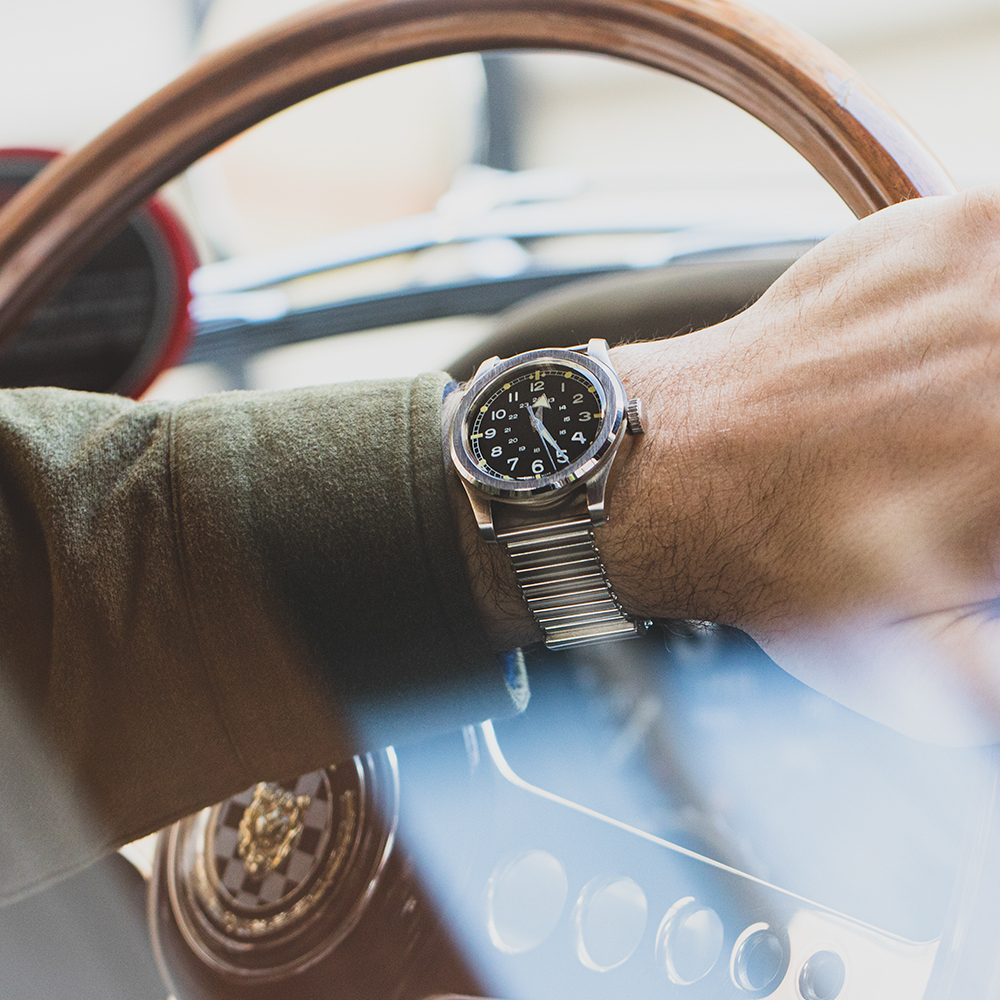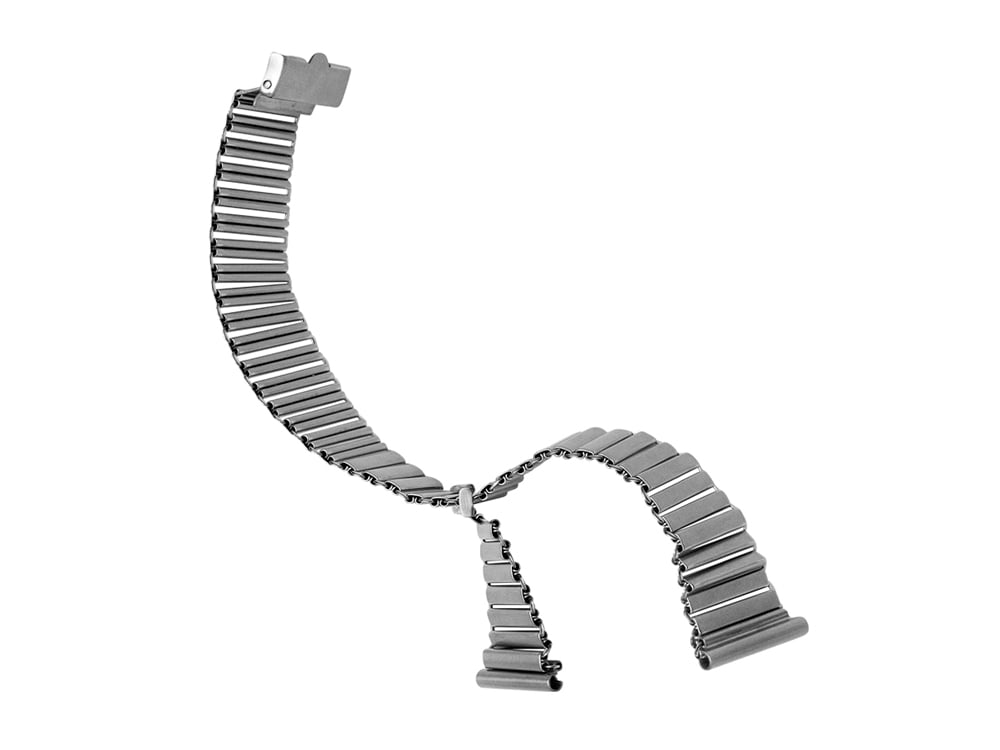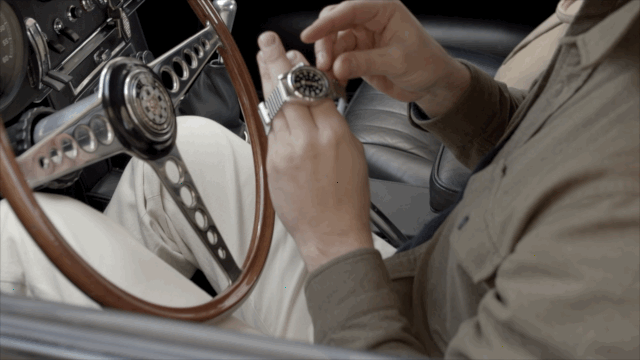 ADJUSTING THE SIZE OF YOUR BONKLIP?
–
EASY AS A BREEZE!
–
ONCE YOUR BRACELET IS ATTACHED TO YOUR SERICA, USING A SUITABLE TOOL FOLLOW THESE SIMPLE STEPS:
#1 INSERT YOUR HAND IN THE LOOP CREATED BY THE WATCH HEAD AND THE BONKLIP BRACELET, THUMB BENT INWARD.
#2 GRAB THE CLASP AND PULL UNTIL THE SIZE IS RIGHT.
#3 FOLD THE EXCESSIVE LENGTH OF THE BRACELET ON ITSELF AND INSERT THE CLASP IN BETWEEN 2 CENTER LINKS.
#4 SAFELY CLOSE THE CLASP BY CLIPPING IT.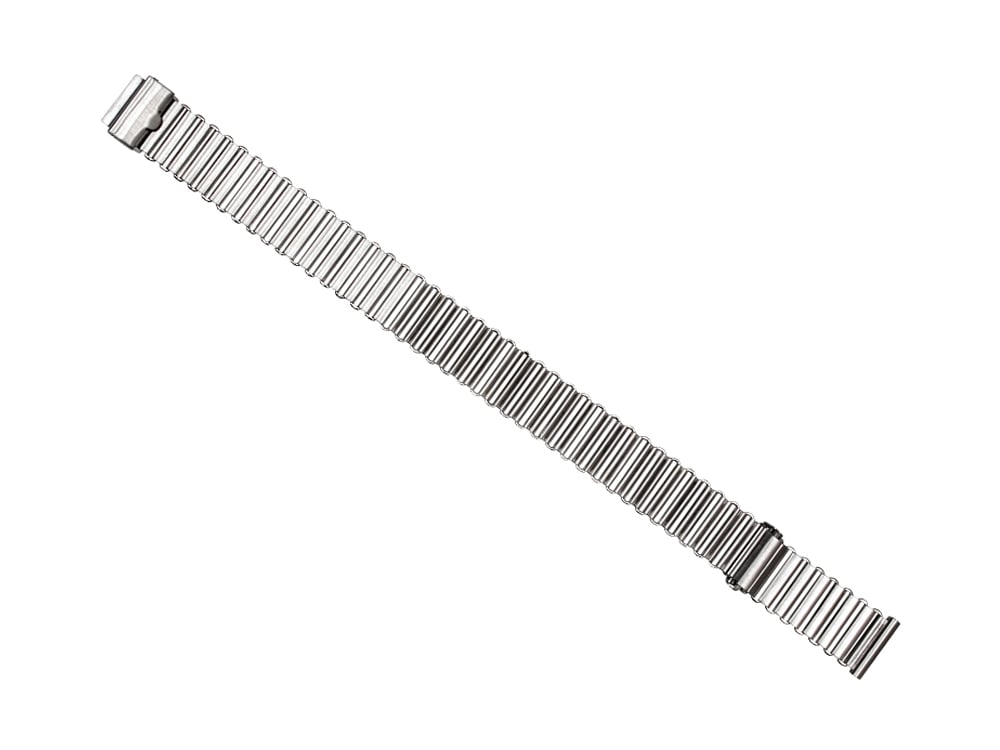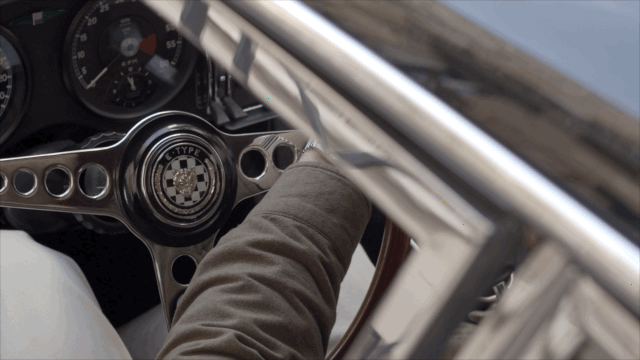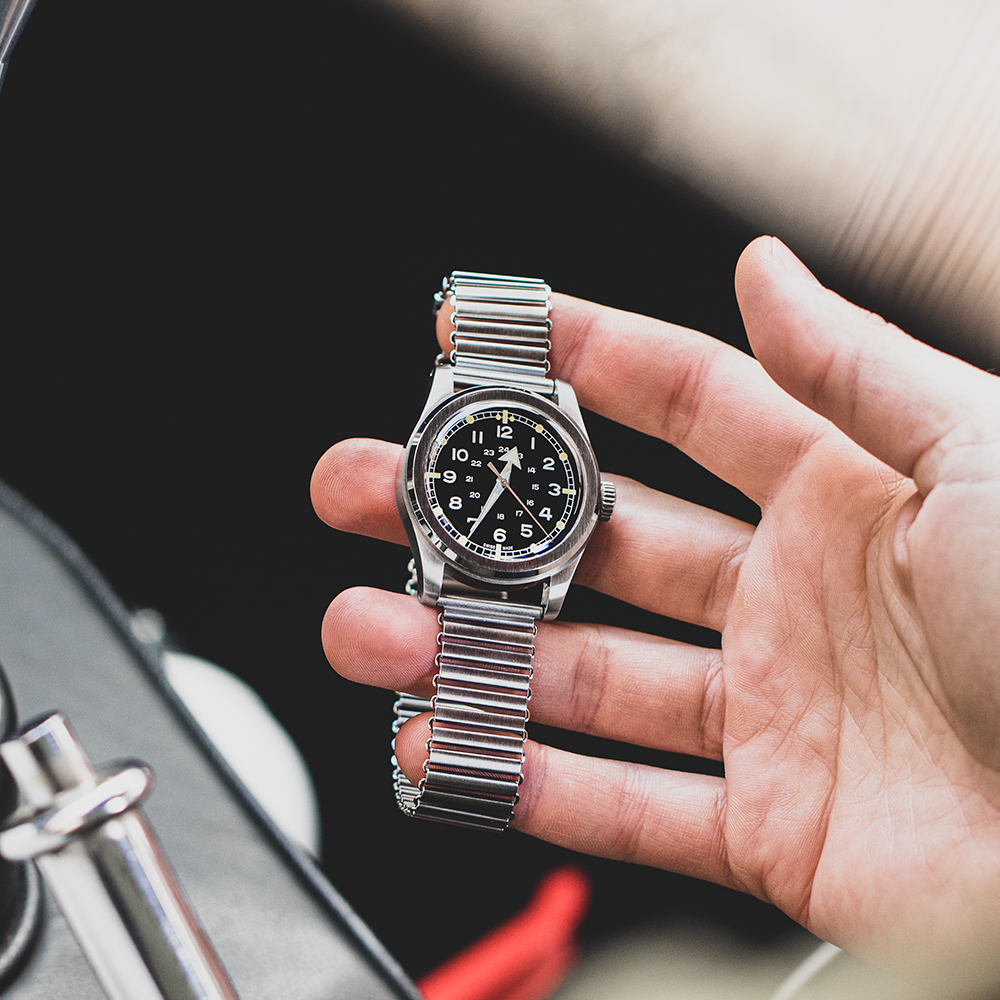 IT IS NOW TIME TO FULLY GRASP THE COMFORT, LIGHTNESS AND GENIUS OF THIS BRACELET AND REDISCOVER YOUR SERICA WITH ITS ARMOR OF STEEL
NOW, EXPECT THE FOLLOWING QUESTIONS :
« DAMN, WHAT'S YOUR WATCH? WHAT'S THIS BRACELET? »
NO NEED TO GIVE YOU ANY FURTHER DETAILS. JUST WEAR IT FOR A FEW DAYS, YOU'LL KNOW WHAT TO SAY…