Description
The SERICA 4512 isn't a Dive watch per se, is it?
Correct. Yet with its newly improved 200m water-resistance, it is now more than ever built to follow you underwater, including diving.
Available in 3 colors, our Tropic Strap comes with either 2 small keepers or a single wide one.
Two original designs from the 60's.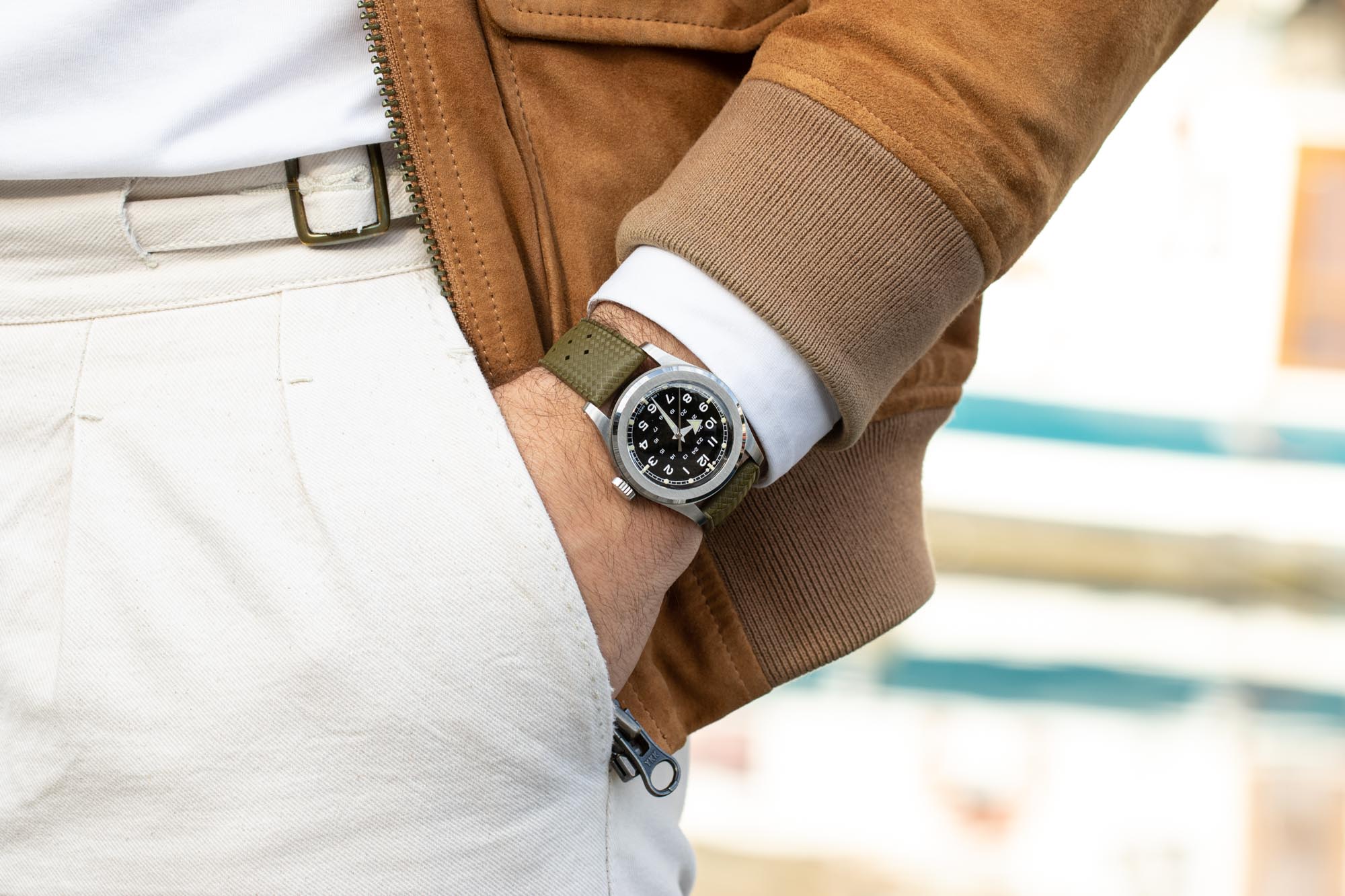 Material: NBR Rubber, supple and resistant
Long End: 120 mm Short End: 75 mm
Size: 20-16 mm
Colors: Black / Blue / Olive Green