Description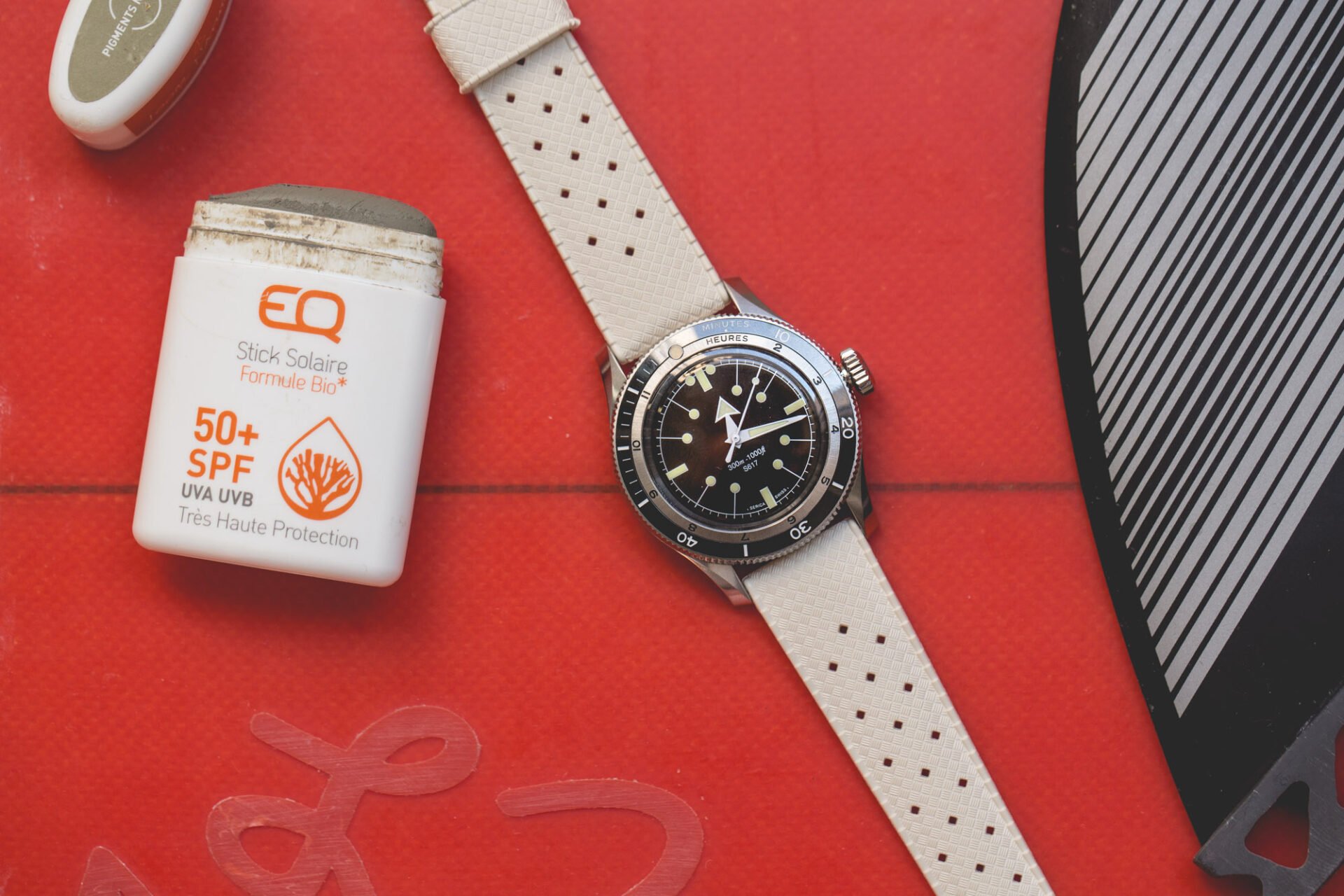 SINCE THE LATE 60S, VULCANIZED RUBBER TROPIC STRAPS HAVE BEEN THE GO-TO CHOICE FOR THOSE WHO TAKE THEIR WATCHES UNDERWATER. THESE STRAPS ALWAYS COMBINED SPORTY LOOKS AND GREAT VERSATILITY OUT OF WATER. WE OFFER YOU HERE OUR OWN VERSION AND SPECIFIC COLORS.
AND IDEAL PICK FOR YOUR UPCOMING REF. 5303 DIVE WATCH, IT ALSO WILL DRESS DOWN VERY NICELY YOUR 4512 DURING THESE HOT SUMMER DAYS AND BEYOND.
AVAILABLE IN 5 VIBRANT COLORS, IT CAN BE WORN EITHER WITH ONE OR TWO KEEPERS.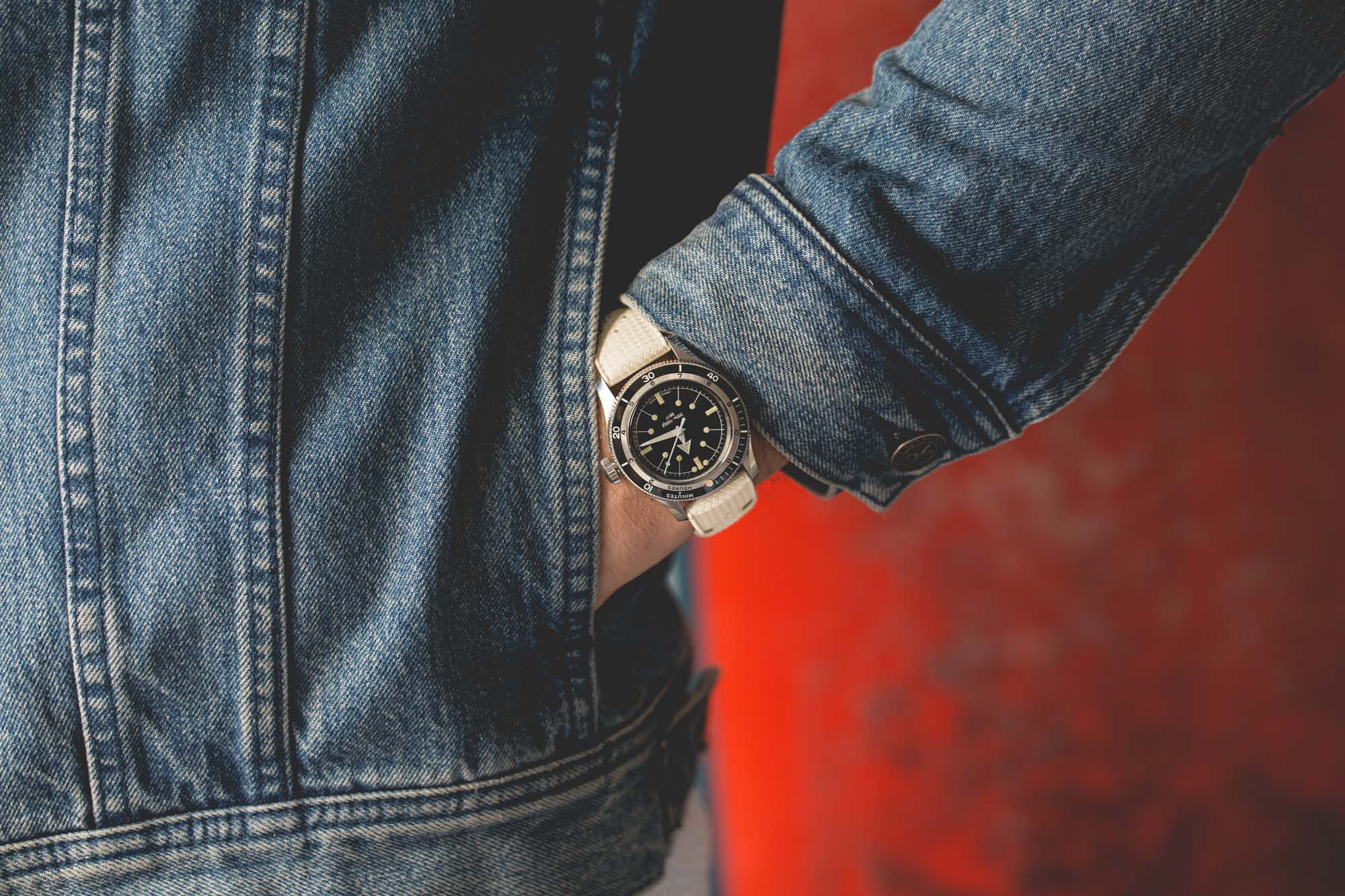 MATERIAL : NBR RUBBER, SUPPLE AND RESISTANT
LONG END : 120 MM
SHORT END : 75 MM
SIZE : 20-16 MM
COLORS : BLACK / BLUE / GREEN / WHITE / GREY